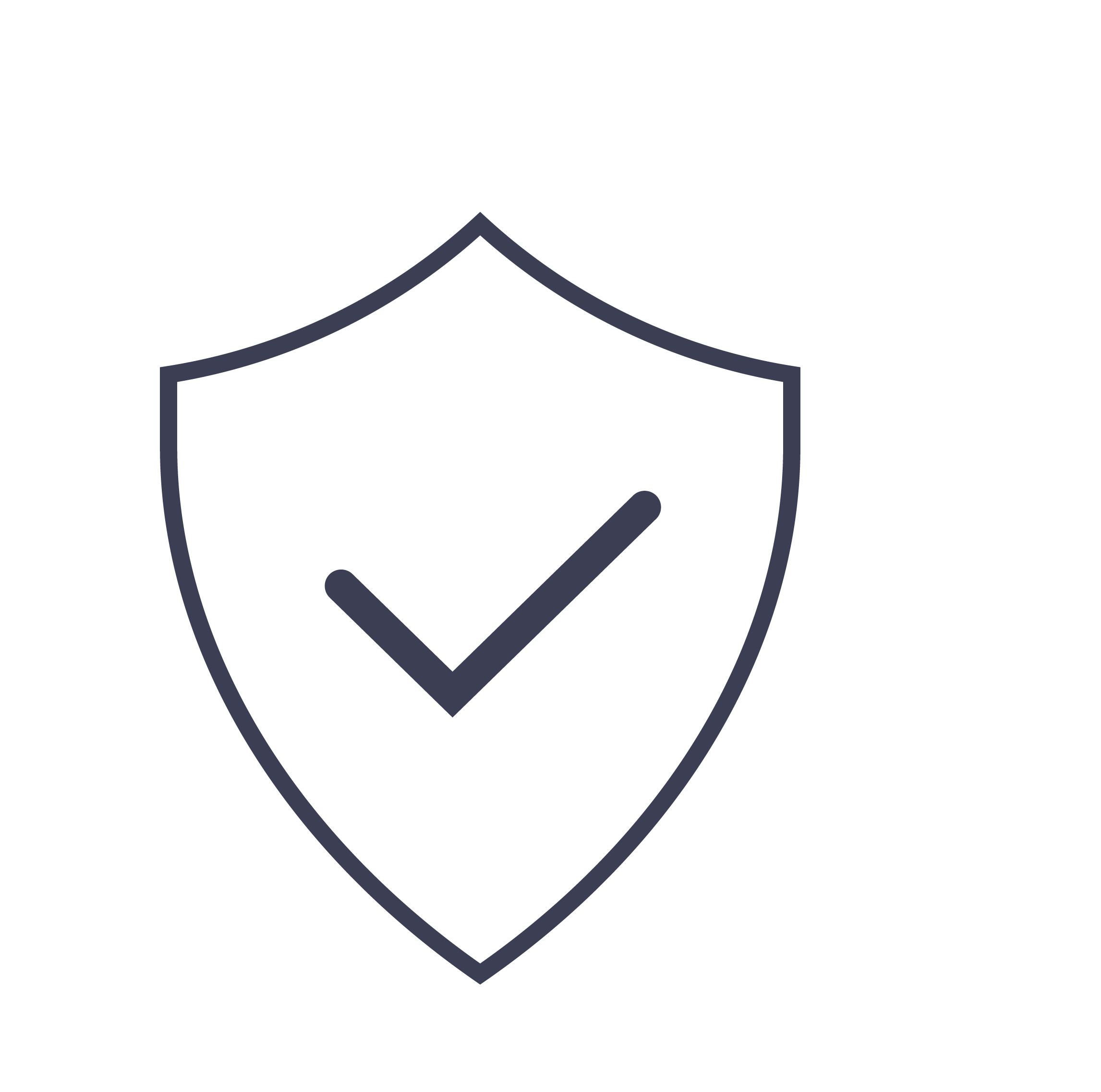 SEARCH OF THE MONTH: JANUARY 2023
Insurance Coverage for Diseases and Interventions
What's being reported in published literature, and how is it evolving?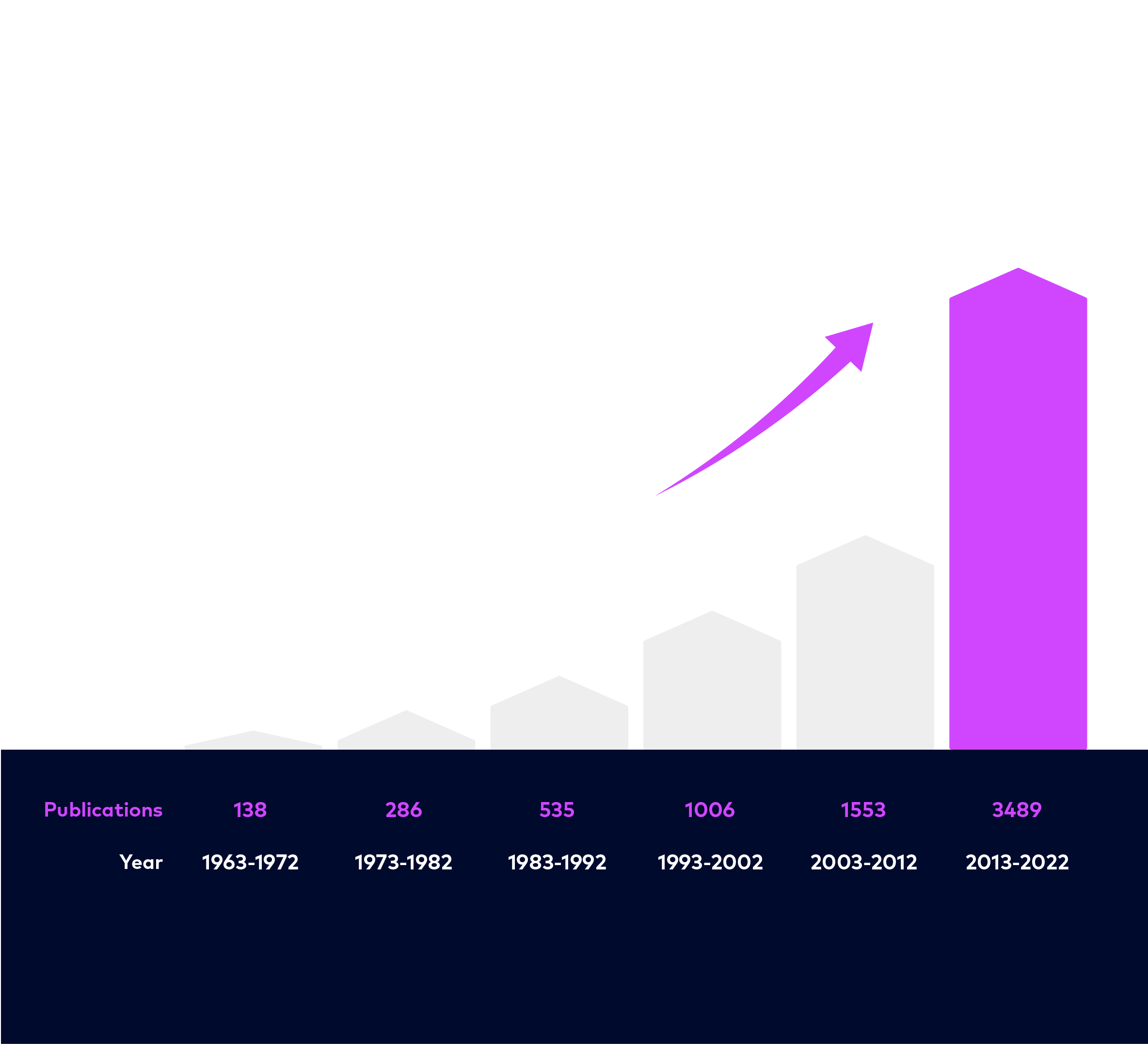 The number of publications on the topic of insurance coverage approval or denial has steadily increased for decades, and nearly doubled in the last 10 years.
Top Diseases Mentioned in Published Literature Related to Insurance Coverage
COVID/coronavirus infection is the disease with the highest number of mentions in the literature relating to potential insurance coverage issues over the past 3 years, not surprisingly, followed by cancer and breast cancer specifically. The top diseases in the past 3 years that were not top diseases 10 years ago include COVID/coronavirus infection, obesity, and adenocarcinoma.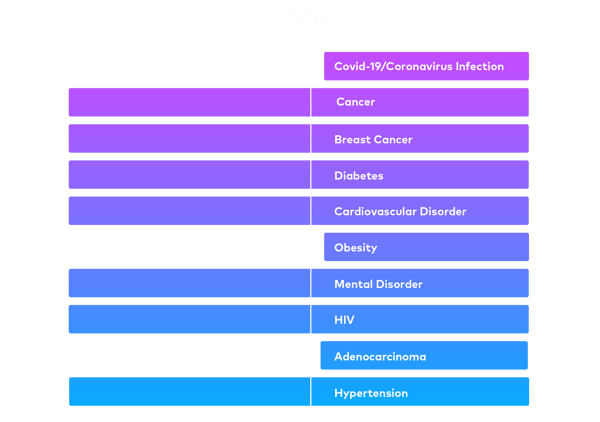 Top Drugs Being Mentioned in Publications Related to Insurance Coverage for Diabetes
Diving into the publications relating to insurance coverage that mention diabetes, we see a range of drugs being discussed, with insulin at the top of the list, followed by metformin.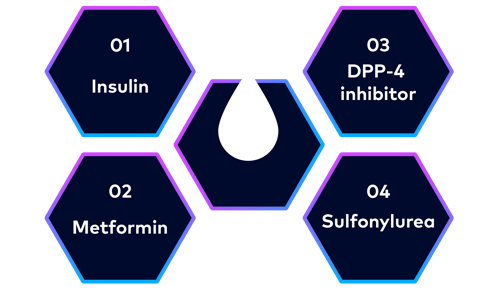 Top Outcomes Relating to Diabetes and Insurance Coverage
The Patient Outcome with the most references in publications relating to diabetes and insurance coverage is cardiovascular disease, followed by blood pressure/hypertension.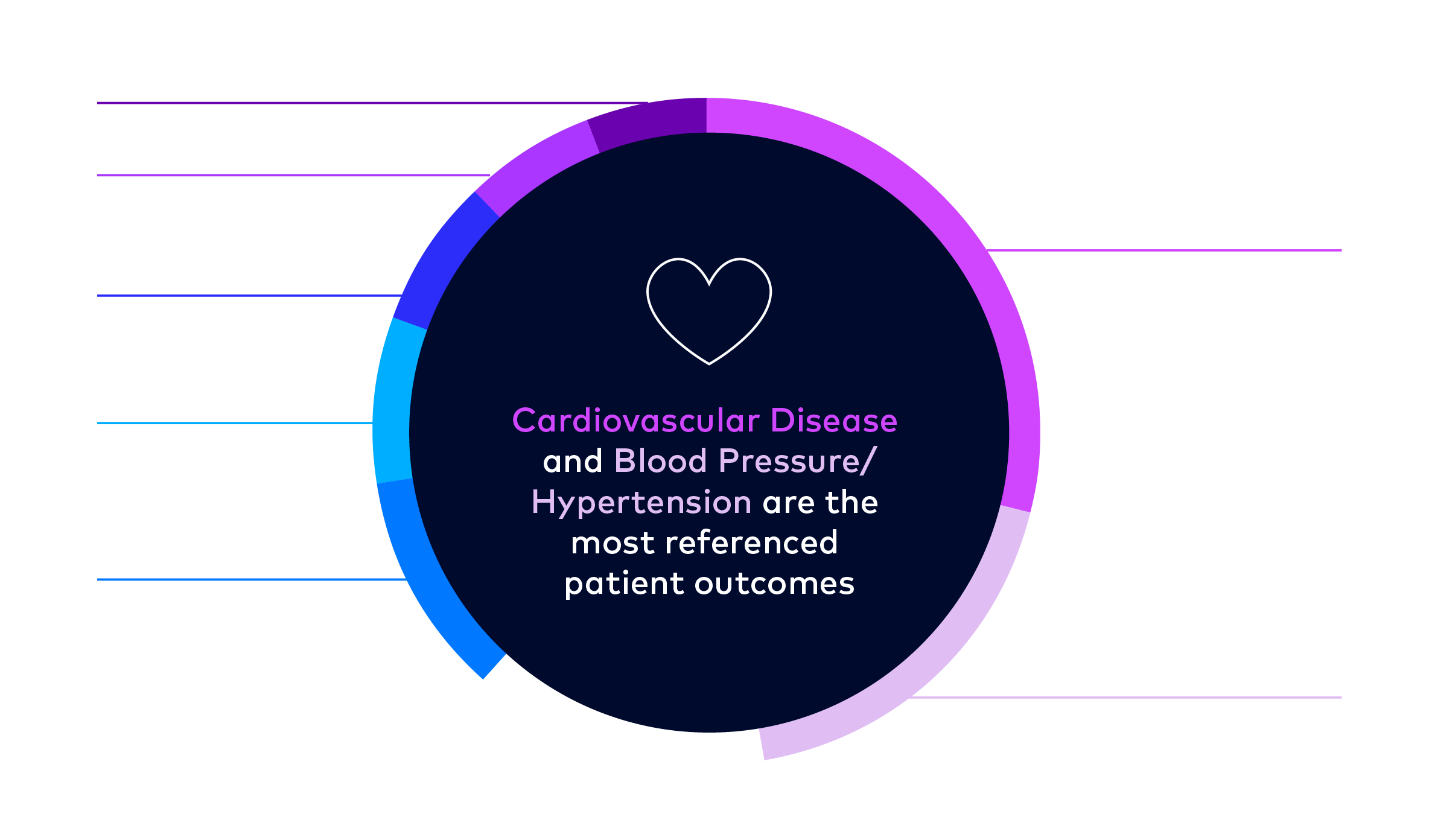 FIND MORE INSIGHTS
REQUEST A DEMO